I guerrieri d'amore sbocciano a Corfu'
publicato il 15 Sep 2015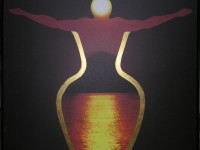 It's time that each one expresses himself and all his qualities and that everyone is aware of the immense strength of its quality.
Some creatures, with their own characteristics, such as Warriors of love, have changed the world, and neither Gandhi 'a great example.
Each of us, with your smile, kindness, with the welcome, the aspiration to transcendence, healing and harmony sharing may participate, through its own transformation, to change the world, after changing himself.
That's the great multitude of warriors of love, the New Humanity, Creatures that move toward the Good and the Beautiful.